Press Release
Admirals Bank Saves $750K and Enables Instant Recovery with Actifio Copy Data Storage
July 8, 2013
Leading Financial Institution Tames Exploding Data Growth By Replacing Tape and Traditional Backup and Recovery Point Tools with a Single Actifio Platform
WALTHAM, Mass. – July 8, 2013 – Actifio™, the radically simple copy data storage company, today announced that its Copy Data Storage platform has been selected and deployed by Admirals Bank, a federally-chartered financial institution headquartered in Boston, MA with a Regional Banking Center in Providence, RI. With Actifio, Admirals Bank eliminated three different backup technologies and saved $750,000 in disk costs over five years.  The Bank was also able to shrink recovery times from 24-48 hours to seconds with their Copy Data Storage implementation, delivering a new level of agility to the business.
Given its broad lending business which also includes Home Improvement Loans and Residential Renewable Energy Loans, Admirals Bank generates a significant amount of sensitive data on a daily basis.  Previous attempts to manage and recover this growing data using tape storage and siloed backup and recovery products did not yield the intended results, causing their enterprise and disk storage budget to skyrocket while placing greater strain on their internal IT team.
"Every day, we generate tons of data, which we have to back up quite often. We started using tape storage to handle this but it was too difficult to manage off-site and the recovery times were dreadful," said Bryon Bua, Vice President and Manager of Enterprise Technology, Admirals Bank.  "We knew we needed to improve up times dramatically and make the right data available faster in a much more efficient way while reducing our overall enterprise storage costs."
Bua was also frustrated by the limitations of traditional backup and recovery tools he was using as they could not handle copy data management, leaving Admirals Bank awash in extra copies of data that they did not need.
"We were simply ready for a single solution that could quickly and easily handle all of our data management requirements – from backup to disaster recovery and business continuity as well as the day-to-day access of data for application testing within seconds.  Actifio fulfilled all of those requirements for us with a single solution," said Bua.
Using the Actifio platform, Bua was able to reduce the number of excessive data copies from 100+ down to 10 manageable copies. In doing so, he not only reduced the Bank's overall enterprise storage costs but also streamlined the IT footprint for hardware, software and staff required to manage it.
Bua continued, "Most companies are spending a fortune on additional disk, enterprise storage and personnel to manage 100+ extra copies of data that they don't even use.  IT professionals need a more efficient, faster and safer way to store and protect their corporate data assets as data continues to grow exponentially – or else this problem will further snowball and leave their IT teams and budgets in greater disarray."
To see a short video of Bryon Bua of Admirals Bank discussing his use of the Actifio platform, click the image below.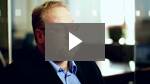 "Leading financial institutions, like Admirals Bank, face big IT challenges around data governance, availability and security, all while controlling costs," said Ash Ashutosh, Founder and CEO, Actifio "We're thrilled that Actifio is a central part of Bryon's strategy to save the Bank almost a million dollars while enabling nearly instantaneous recovery times for their mission-critical banking applications."
About Actifio
Actifio is radically simple copy data storage.  Our copy data storage platform lets businesses recover anything instantly, for up to 90 percent less. Actifio eliminates siloed data protection applications, virtualizing data management to deliver an application-centric, SLA-driven solution that decouples the management of data from storage, network and server infrastructure. Actifio has helped liberate IT organizations and service providers of all sizes from vendor lock-in and the management challenges associated with exploding data growth. Actifio is headquartered in Waltham, Mass., with offices around the world. For more information, please visit https://www.actifio.com/ or email info@actifio.com.
About Admirals Bank
Admirals Bank is a federally-chartered financial institution headquartered in Boston, MA with a Regional Banking Center in Providence, RI.  Admirals Bank is an active acquirer of commercial real estate loans in the secondary market and also remains a leading national provider of the Title 1 Home Improvement Loan.  Since last year, Admirals Bank has focused its Title 1 lending efforts in the residential solar and renewable energy industry.  Admirals Bank also offers customers additional borrowing options such as Residential Mortgages and Personal Loans.  Admirals Bank provides customers with classic banking options such as checking, saving and money market accounts, which can be conveniently opened and accessed online or via a mobile device.  Admirals Bank also introduced Bespoke Banking to the financial industry, which is individually tailored, highly customized relationship banking.  Admirals Bank is an Equal Housing Lender and Member FDIC.
###
Copyright © 2013 Actifio, Inc. All Rights Reserved. All other brand names, product names, or trademarks belong to their respective holders.
Media Inquiries:
Gail Scibelli
fama PR
Phone: +1 617-986-5019
Email: actifio@famapr.com